Mobile GIS Implementation
Enterprise SDE Integration (SQL Server)
Hydraulic Valve Machine Interface (PT-25)
infraMAP® Field Mobile Interface
Goleta Water District is located in Santa Barbara County, California, and has the following attributes:
29,000 acres of service area.
14,000 service connections.
Approximately 230 miles of water distribution pipeline.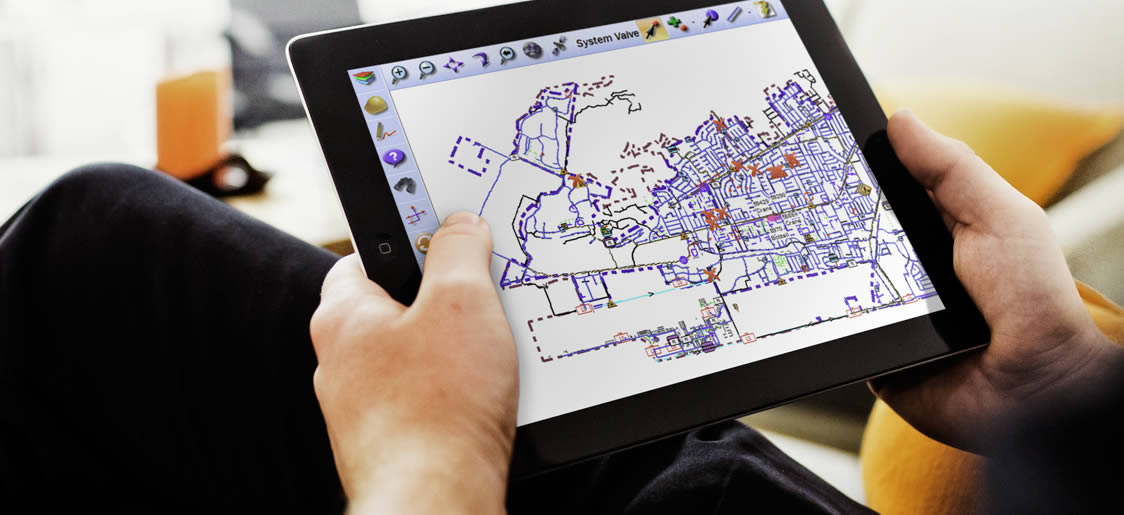 Water used the District's existing GIS data to load into the infraMAP software. All utility layers such as water, wastewater, streets, and trees were loaded up and displayed on the vehicle mounted computer.
The Valve Monitoring System allowed the District to connect their Pacific-Tek hydraulic valve machine directly to infraMAP software. Details such as turns, direction, position, and torque can now be recorded and stored directly into the geodatabase.
Goleta Water District was also able to maximize field crew efficiency with infraMAP's vast array of functionality. Redline tools allow for easy communication with GIS staff to identify issues. And location and routing tools provide simple navigation to any address or asset within the District.
In addition, Answer Panel queries give field personnel one-click answers to typical questions such as the locations of broken/closed valves, or number of hydrants flushed within a time frame.
Customer outages are no longer a concern thanks to infraMAP pipeline tracing. In a matter of seconds, field crews can identify critical valves to shut, hydrants out of service, and customers affected. Reports for customer notification are generated automatically.